Shades 2.0 Collection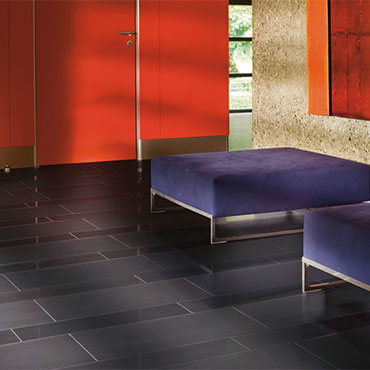 Offering a palette of 13 sophisticated hues is a modern take on must-have neutrals, Shades 2.0 covers the gamut from cool to warm, light to dark. Choose field tiles in 6x24, 12x24, 24x24 and 24x48—an addition that makes Shades 2.0 suitable for even the largest of spaces.
As part of the design evolution, Shades 2.0 also offers a multi-directional graphic in a new patterned accent tile in a 12x12 right triangle for creating a bold aesthetic. Also available, there is a 2x2 unpolished solid mosaic or 1x3 semi-polished mosaic in cool or warm blends. Complete your installation with 4x24 bullnose or 6x12 cove base.
Green Squared®
Crossville, Inc. has earned Green Squared® certification from the Tile Council of North America (TCNA) for its entire U.S.-manufactured porcelain product line-up, as well as its manufacturing processes.
learn more at Crossville Porcelain Tile

Crossville Porcelain Tile
As the first tile manufacturer in Tennessee (est. 1986), Crossville is the leading American manufacturer of beautiful, sustainable solutions that advance the frontiers of tile design. From introducing the nation's first large-format porcelain tiles, to becoming the first and only net consumer of tile waste materials (meaning we recycle even more than we produce), to developing cutting-edge performance innovations that turn mere surfaces into "breathing" living environments—we are committed to pioneering products and practices that change the way the world views tile.
---
Profile | Website