Professional Installation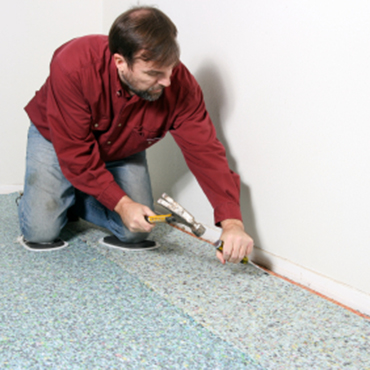 Professional Installation
Every commercial flooring installation is different. There are scheduling challenges. Coordination with other contractors. More stakeholders. You want a company that has been there, done that. That's L & R Floors.
We work on a wide variety of projects from small to large and our clients always bring us their most challenging projects in difficult environments:
What are the right flooring materials for your location?
Are there special considerations involving the existing substrate, moisture, ultraviolet light, projections in the floor, and more?
Are there regulatory compliance issues, special clearances, unique purchasing requirements, and even special hazardous material abatement?
Let us use our experience to deliver creative solutions and incredible results.
In any commercial flooring installation, scheduling issues are inevitable. You can't close your business indefinitely to wait for your floors. And even in completely new construction, the flooring installation needs to be carefully coordinated with the work of other contractors. We know how to work quickly and professionally and make YOUR schedule our schedule.