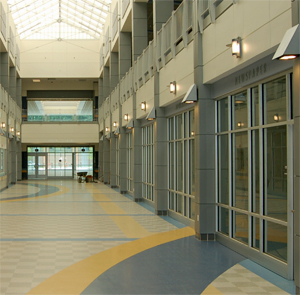 EXPERIENCE
We have successfully completed over 150 Maryland K – 12 flooring projects for the following LEA's: AACPS FCPS MCPS ACPS HCPS PGCPS
We are proud of the partnerships we have developed with these school systems by exceeding their expectations.
SOLUTIONS
We provide multiple solutions for your flooring needs. We answer, before you ask.
SERVICE
We are committed to providing a seamless flooring experience while being sensitive to the considerations of working in educational facilities.
PARTNERSHIPS
We believe it is a collaborative effort with the client in addressing their flooring needs through our synergistic approach to customer service.
Why Us
Our Company
At L & R Floors we believe that it should be all about you. Our main goal is to do everything possible to make you satisfied.
Selection
We offer a large selection of products
L & R Floors carries a complete line of products from the world's leading manufacturers. Click on the links below to find out more about these products.
Experience
Experience You Can Trust
L & R Floors has experienced, quality minded professionals in both residential and commercial markets.